Quantore
Business case
The collaboration between R-Go Tools and Quantore began in 2016 when Quantore saw an opportunity to grow sales by offering solutions for a healthy lifestyle and work environment.
Global trends
Global trends in sustainability and health are driving global sales of healthy, sustainable products.
Food market
"Moving towards foods that combine health, sustainability and authenticity in a synergistic way."
Fashion market
"Trends towards sustainability: Around the world, fashion consumers are becoming more environmentally conscious."
Climate change
"In the next 20 years, companies that take the lead on climate change will not only contribute directly to emissions reduction, but also have the credibility and status to invite staff, customers and suppliers to follow them."
Market figures
Global market figures
TAM (Total Available Market) Computer input devices estimated at 15,000 – 20,000 million euros
TAM Ergonomic input devices estimated at EUR 1,700 – 2,000 million
Growth rate of ergonomic input devices +/- 10%
Currently, ergonomic solutions are mainly available on the "curative" market
Small quantities
High prices
Mainly via specialised shops
R-Go Tools: Specialist in the "preventive" market
Large quantities (for general use)
Market-based pricing
Available via regular resellers
Specialist in marketing materials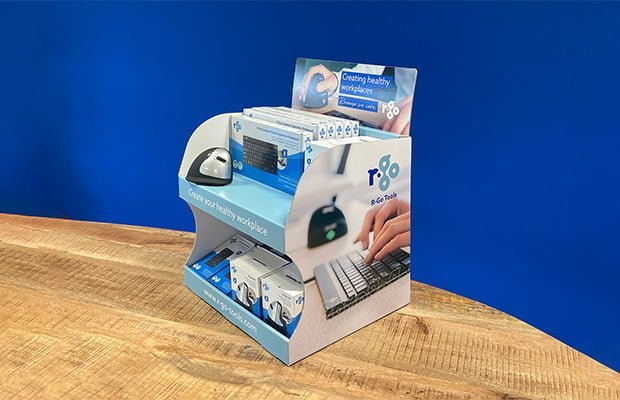 Marketing materials developed with Quantore
Sales training (in-house or at Ergonomic Experience Center Leerdam)
R-Go Corner experience display
Cross-selling materials to create awareness
E- Academy with certification
Free samples
Joint customer visits
Input from Quantore
Why R-Go Tools was chosen
"The reason why we chose R-Go Tools is because of the strong product range, the enthusiastic staff and some of our members were already selling R-Go Tools products."

"Profit was not our main goal, but more the attention, knowledge and support regarding ergonomics."

"Despite the fact that other suppliers had a larger range and/or more margins, ergonomics often ends up in a catch-all box instead of getting a strong focus. Your perseverance and accuracy was key."

"We needed a strong and selective product range with ergonomic support and training for our members. R-Go Tools meets this need."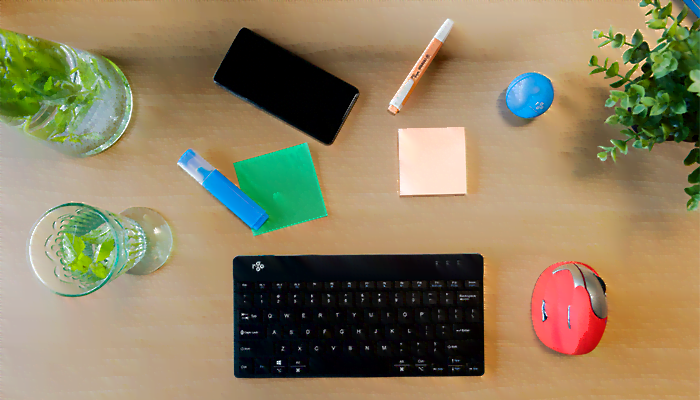 Business case Quantore
In 2018, we had:
50 Quantore resellers trained
± 30 ergo corners placed in showrooms
± 5000 flyers sent out
± 200 "Healthy working" catalogues sent out. In 2018, ± 200 (out of 450) Quantore resellers ordered R-Go Tools products
R-Go Tools products
Sales on R-Go Tools products grew by more than 60% every year (in the past 3 years)
Your opportunity
As an ergonomics specialist, we like to take ergonomics out of the niche market by paying attention to design and costs in addition to ergonomics. This significantly increases the target group of users and new customers.
In addition, we invest in sustainable product development. We offer you the opportunity to support consumers who want to be more conscious not only of health but also of the environment and are therefore looking for sustainable products. We are happy to develop the ergonomic product range for your organisation and would like to support you with:
Products for healthy screen work
Marketing material
Ergonomic expertise
Interested in a case study for your organisation?
Then contact us without obligation