Try it yourself!
Try our ergonomic monitor arm for free now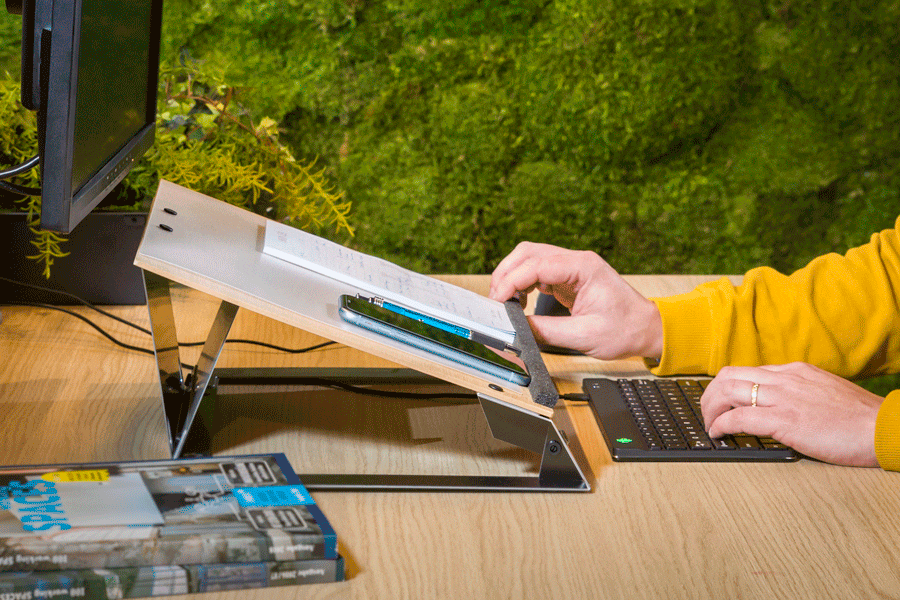 Available in oak and matt acrylic

for reading

for writing
From reading to writing in one movement
R-Go Read2Write
With the R-Go Read2Write document holder, you are subconsciously stimulated to sit in an upright posture while reading and writing. By placing paper in front of you on a document holder instead of next to your keyboard, you avoid a twisted and hunched posture.
Need to take notes? Pull the sheet towards you to turn the document holder into a writing surface in just one movement. As the writing surface is angled, you can also sit in an upright posture while writing.
Benefits
Ergonomic document holder
Stimulates an upright working posture
Suitable for reading and writing
Unique design
Made in the Netherlands
With soft foam wrist support
Adjustable in different positions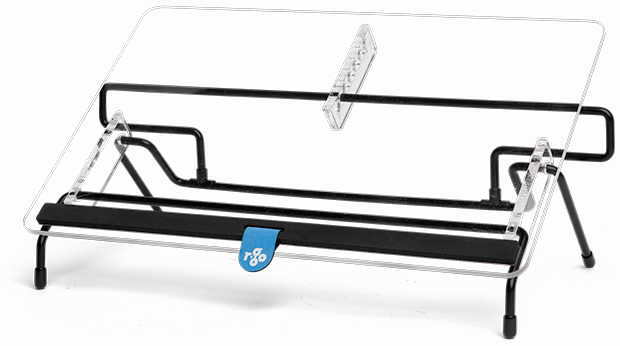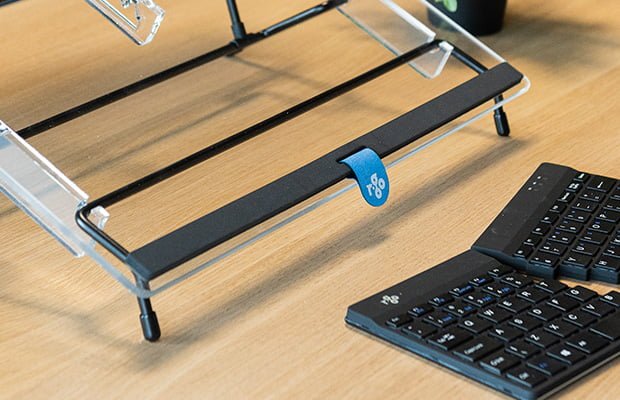 Prevents pressure on your wrists
Soft foam wrist support
A soft foam wrist support is attached to the front of our document holders. This prevents annoying pressure on the wrists while writing and gives maximum comfort when you want to make a note.
Adjustable in various positions
Stimulates an upright working posture
Do you often sit in a bent posture when working with documents? This unnatural posture is provoked by the position where you put your paper on the desktop. With documents next to your keyboard, you quickly find yourself in a twisted posture, while often turning your head.
Putting paper down in front of your keyboard will provoke a hunched posture. Your head has to make large movements to switch between screen and documents. Both postures can cause back, neck and shoulder complaints.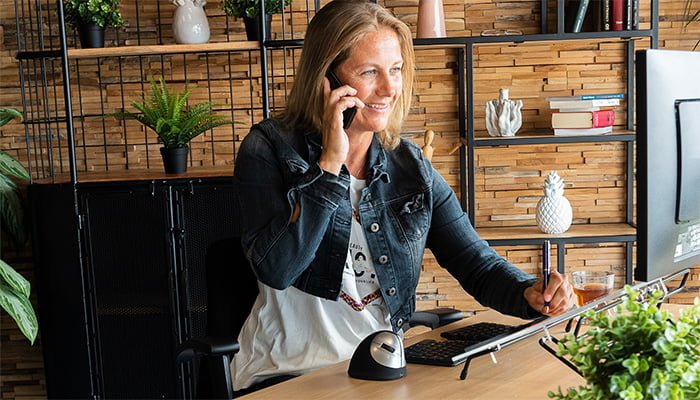 Using a document holder, you can place your paper elevated between keyboard and screen. By placing your keyboard, documents and screen in one straight line, you will no longer work in a twisted position. This set-up stimulates you to automatically adopt a healthy posture. And the larger the angle of inclination of the document holder, the straighter you will sit. Thus, the R-Go Flex Read document holder is adjustable in 6 positions.
Do you often take notes? Then the Read2Write document holder and writing surface in 1 is the ideal solution!
Customer experiences
Reviews
"Very good and portable, doesn't take up much space!"
Fernando P., via Amazon.de

FAQ
Frequently asked questions
Where are the document holders produced?
The document holders are produced in the Netherlands.
What variants of document holders are there?
The Flex Read is adjustable in various positions. The Read2Write is especially for when you regularly need to write on your documents.
Will my keyboard fit under the document holder?
A compact keyboard can easily be slid under these document holders. The Read2Write has a 15.4 inch (39 cm) opening and the Flex Read has a 15.7 inch (40 cm) opening.
Healthy monitor work
A document holder makes a difference!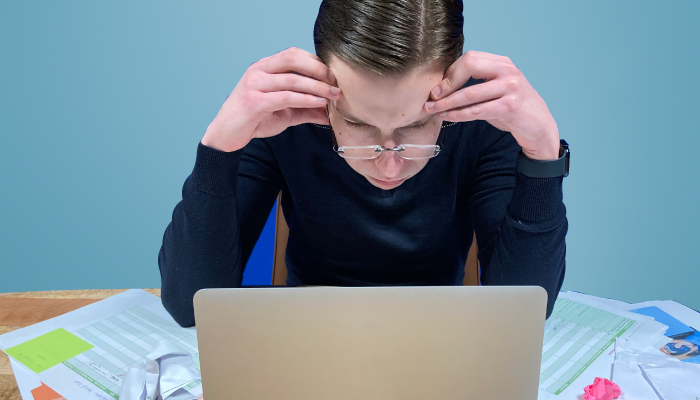 If you work a lot with paper documents in combination with the monitor, you probably recognise this: at the end of a long working day, a sore neck and shoulders, back pain and not to forget tired, "squinted" eyes. Complaints that can actually be reduced and even prevented quite easily, simply by using a document holder.