A laptop cannot be adjusted to your body very well. The screen is not adjustable and the keyboard and mouse controls are unfavourable. As a result, you often work hunched over, causing neck and shoulder pain. Does this mean you should ditch your laptop? No need! With a laptop stand and the right tools, you can still create a healthy workplace.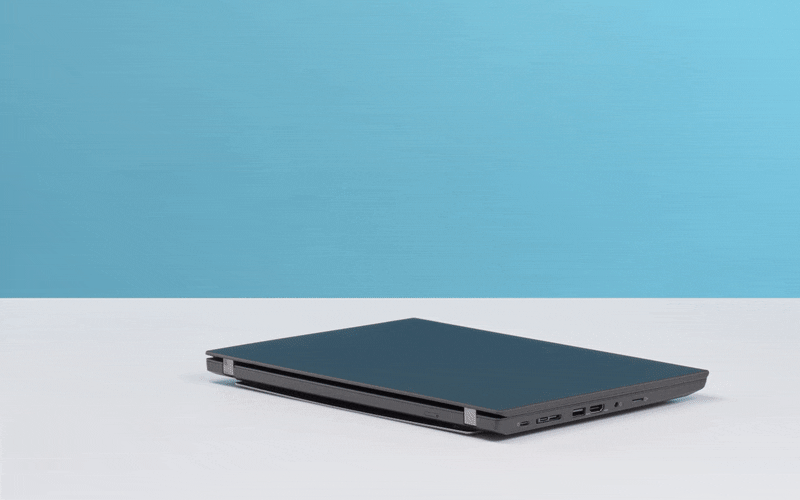 Healthy working with your laptop: 4 tips
Research shows that if you use your laptop for more than 2 hours a day, the risk of complaints increases significantly. Do you still want to work healthily with a laptop? Then there are a few things you can do:
Use a laptop riser.

A laptop booster or laptop stand allows you to adjust the screen to the ideal height. They exist for both fixed and mobile workstations, with a fixed or adjustable height, integrated or attached to a monitor arm. Plenty of choice.

Use a separate ergonomic keyboard and mouse.

Read more about choosing the ideal keyboard and mouse for your situation in our other blogs. 

Connect the laptop to a fixed PC with, for example, a docking station.

This way, you can work on the go but still have the benefits of a desktop.

Get a laptop of at least 17 inches or use an external monitor.

Small, high-resolution laptop screens are in fact harder to read, which increases the strain on your eyes.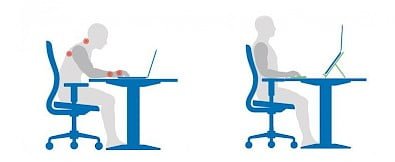 Laptop risers for the mobile workplace
Laptop risers for the mobile workplace are easy to carry. When buying, however, pay attention to things like adjustment range, stability, size and weight. It would be a shame if you ended up with RSI complaints because you used a riser that was too low or too heavy.
There are also integrated laptop risers, such as the R-Go Riser Attachable. These are flat in size and can be attached to the back of your laptop. This way you always have it with you, it doesn't even take up extra space in your bag. 
Laptop risers for the permanent workplace
For the fixed workplace in the office, it is best to opt for using a separate monitor. Thus, you can choose to place the laptop on a monitor arm. This way, you can work ergonomically and also work efficiently with two screens side by side.
Prefer a different monitor?
There are suitable ergonomic solutions for every monitor workplace. Also for desktops and even tablets. Read all about it in our white paper. Download here!