Try it yourself!
Try our ergonomic monitor arm for free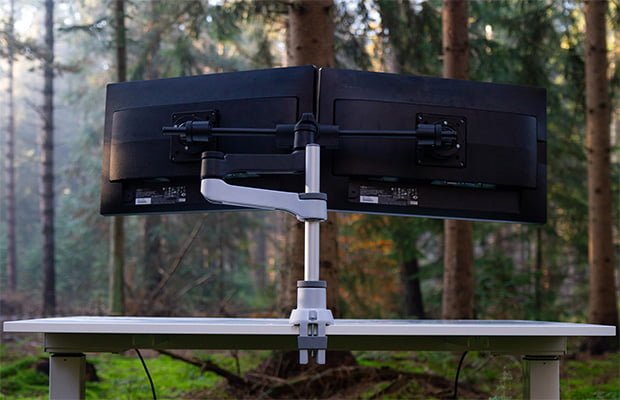 Watch this video!
100% circular
Sustainable monitor arms
Our monitor arms are designed according to the principles of "Circular Product Design" with the aim of keeping our carbon footprint as low as possible. The monitor arms are fully recyclable, as the aluminum and plastic used can be easily separated. We have received a "100% circularity" certificate for this.
In addition, we compensate every pound of CO2 needed to produce a monitor arm by planting trees in cooperation with non-profit organisation OneTreePlanted. By purchasing our monitor arms, you help us!
Benefits
Ergonomic monitor arm
Certified 100% circular
Modular design
Fully adjustable
With patented SMART functions
Dutch design
Installation from above
Can be installed by 1 person
Integrated cable management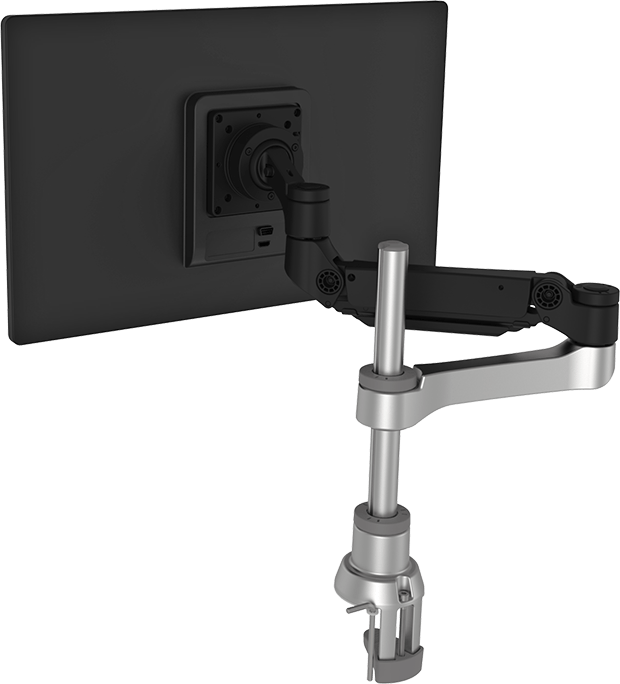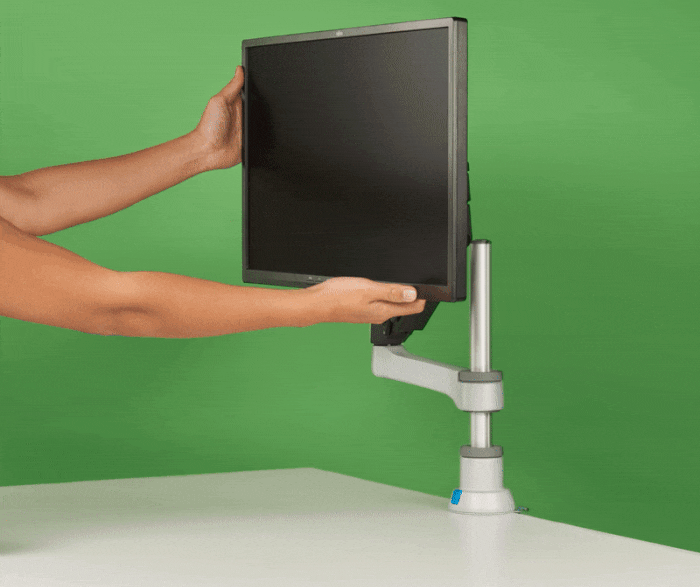 Fully adjustable monitor arm
Adjust as desired
With a R-Go monitor arm, your monitor is easily adjustable in height and depth. In addition, you can swivel and tilt the screen as required. So you can quickly create your own healthy workplace. Our Caparo monitor arm can even be adjusted in height with just one hand thanks to the built-in gas spring. This makes the Caparo ideal for flexi-workspaces!
Installation from above
The monitor arms can be attached from above the worktop. This allows you to work in an upright posture even during installation!
Modular design
Create your own set-up!
Build your own monitor arm using separate modules, such as a document holder, laptop holder , smartbar or an extra arm. The modular design allows you to easily upgrade your monitor arm and, in case of maintenance, only a single module needs to be replaced instead of the entire monitor arm.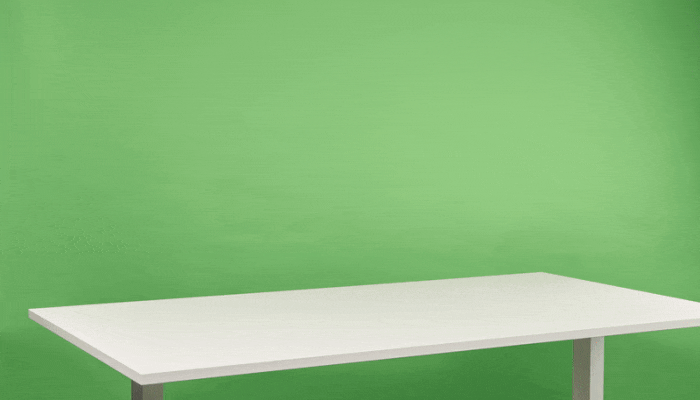 Customer experiences
Reviews
"I bought a Caparo D2 and it turned out to be a hit. This thing is super stable and works perfectly."
W.s.J., via Ergowerken

"Great ergonomic relief. Solid and chic!"
Thurmair, via Amazon.co.uk

FAQ
Frequently asked questions
What is the difference between a Caparo and Zepher monitor arm?
The Caparo monitor arm features a gas spring. This makes this monitor arm most suitable for flexible workplaces.
Can I change my monitor arm into a double one later on?
The monitor arms have a modular design, so they can be easily extended with various modules. For example, you can add an extra arm, document holder or laptop stand.
Do you also have a monitor arm for 3 or more monitors?
No, three monitors on the same monitor arm will be too heavy. You will then need a separate monitor arm. However, we do not recommend using more than two monitors, as you will no longer be able to work in a healthy posture.
Can the monitor arm be installed by one person?
The monitor arm can easily be installed by 1 person from above the worktop.
6 tips
Healthy desktop working
Working with computers has many advantages, of course, but unfortunately also disadvantages. As we spend more and more time behind the screen, our bodies tend to adopt a bent posture. An unnatural posture in which the neck muscles have to bear the weight of the head.
With chin on chest, this puts a force on our neck of easily 59.5 lbs (27 kg)! With the right setting of your monitor, you will unconsciously adopt a healthy posture. But how do you achieve that?